Walleye Charter, Perch Charter, Steelhead Charter, Smallmouth Bass Charter
(1 - 6 people)

* First Mate works for tips *

Full day dock to dock (8 hours or limit) - $900.00
Half day dock to dock (4 hours or limit) - $675.00
Smallmouth bait extra
Walleye & Perch Combination Charter
Full day dock to dock (10 hours or limit) - $1100.00

Island pick-up $125 additional fuel charge.

Canadian trips $150.00 additional fuel charge

419-341-2506




Charters and Cruise docking fees additional when applicable



(Prices are subject to change without notice, due to uncontrollable gas prices.)


Executive Package
Deli meat and cheese trays for sandwiches, fruit & veggie trays with dips, snacks, beverages and fish cleaning provided. For those who like to be catered to. - $350.00

(not your standard box lunches)




Walleye or Perch cleaning included,

Perch cleaning extra on Combination Charters


Multiple Boats
We handle those with large groups
31' to 40' boats are also available at a $60 discount off regular Charter rates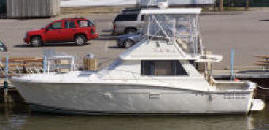 36' Trojan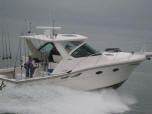 32' Tiara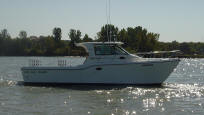 34'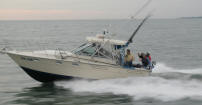 31' Tiara

Accommodations for out of town guests can be arranged.
(Click here for more information)

Deposit
A deposit of $200.00 is required before a reservation will be confirmed. All cancellations are to be made at least 30 days in advance of reservation date or all deposits will be forfeited. Cancellations of Charters or Cruises due to weather conditions or any other reasons are at the Captains discretion. In such an event, another date will be offered, and the deposit will be applied to the next new booking date. No deposit refunds.