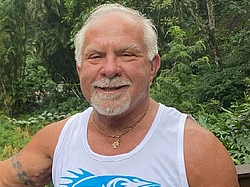 CAPTAIN
KEITH UNKEFER
aka
POOH BEAR
419-341-2506
"Pooh Bear" is a fulltime Lake Erie guide that offers both fishing and leisurely Island tours aboard his massive 41' Viking Yacht. Rest assured this first-class Captain's vessel stays over the fish as they move throughout the season.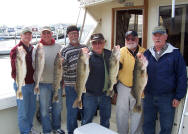 ADD RECIPROCAL LINK
Before submitting your link, please make sure you have added a reciprocal link to this site on your web page. The link must be reachable within two clicks of your home page and there may not be more than 50 other links on the page. Once we have confirmed that a reciprocal link to this site exists we will add your submission to our links page. When submitting links please submit only links that are related to fishing, outdoor recreation, or the Lake Erie area otherwise the link will not be considered.
Link Information

1. Link Title: Lake Erie Charter Fishing

2. Link To: http://www.walleyecharter.com

3. Description: Lake Erie fishing charters. Lake Erie charter fishing aboard a 41' Viking charter boat Pooh Bear near Port Clinton, Ohio.
E mail: cptbear@walleyecharter.com with your URL, site title and site description and URL where our link can be found on your site.