LAKE ERIE OHIO FISHING CHARTERS
PORT CLINTON, OHIO
MARBLEHEAD, OHIO
VERMILION, OHIO
CLEVELAND, OHIO
(BETWEEN TOLEDO AND ASHTABULA OHIO)

WE FOLLOW THE FISH...
Pooh Bear Fishing Charters is devoted to the Lake Erie fishing charter business that combs the southern shores of the famed Great Lake between Toledo and Cleveland Ohio, following the "best bite" as the walleye make their annual migrations. From spring into summer, Anchors Away Marina in Marblehead Ohio, near Port Clinton and Sandusky Ohio is the port of choice. As autumn approaches, it's on to Vermilion Ohio.
We will be moving to the best fishing locations throughout the season. Please call a day or two before your scheduled trip to verify our current location.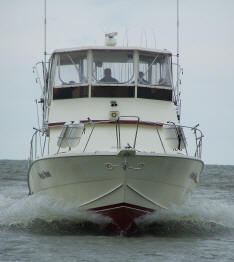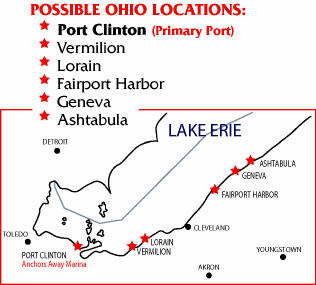 POSSIBLE OHIO LOCATIONS:

Port Clinton (Directions)
Starting in April
Drift and Cast or Trolling for Walleye & Smallmouth
Mid Summer
Deep water trolling for trophy Walleye, Steelhead, & Jigging for Jumbo Perch

Vermilion (Directions)
October - December
Casting or Trolling for Trophy Walleye, Smallmouth, & Jigging for Jumbo Perch